Transition: South Africa to Russia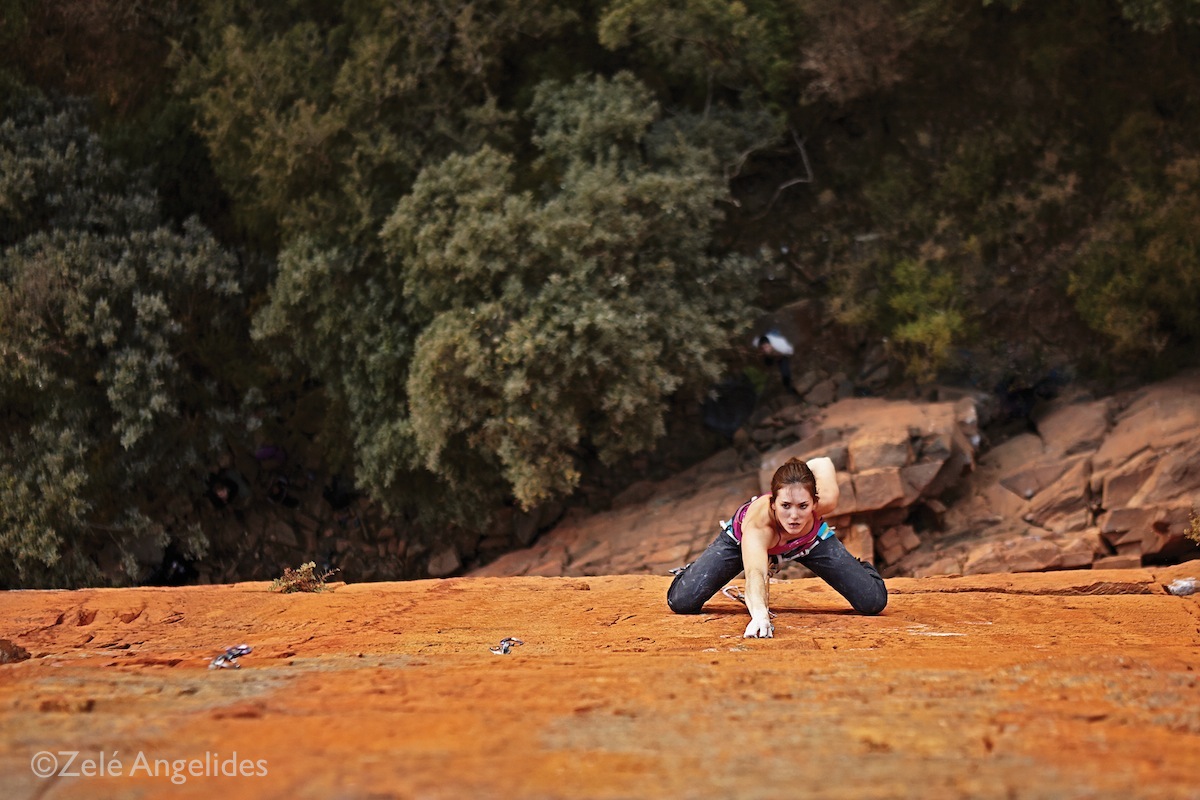 [

tranquilitas chalets

- highly recommended for anyone looking for a place to stay in boven!]
Jon and I spent our last week in South Africa ticking a few remaining five star routes. Boven seems to be one giant five star crag. I don't think we climbed a bad route the entire trip. On our second to last day, I climbed two routes that were perhaps my favorite of the trip, and might even make my all time favorite list.

[JABBERWOCKY (32/5.13D), 

ZELÉ ANGELIDES

 PHOTO]
[Jon Glassberg on Jack of All Trades (30/5.13b), 

ZELÉ ANGELIDES

 PHOTO]
I wanted to save Jack of All Trades, a striking 30/5.13b for the end of the trip when my fitness was high, in hopes of onsighting. I happily pulled all 35 meters together, complete with a compression crux and a pumpy crimpfest finish. Jack is definitely one of the gems of Boven! I also had my eye on Jabberwocky (32/5.13d), which Jon had attempted earlier in the trip and hated. I knew if Jon hated it, there was a fairly good chance I would love it, since we have nearly opposite styles (He danced up Tokolosh, a 30/5.13b when I couldn't even figure out the moves). Established in 1993 at 33/5.14a, Jabberwocky was the hardest in Boven for a long time, and for good reason! The route climbs a close to vertical, blank looking face with an incredibly thin crux on awkward feet - a dream! The top continues on decent crimps in a series of horizontal cracks that traverse the wall. I sorted the moves out on my first try, and decided to give it a good second burn. With my new friends Andre, Kayla and Meagan (pictured below) and Blanche and Fergus watching, the pressure was on!  I clipped the chains, psyched to pull off a route of this difficulty in two tries, a personal record.
[Meagan, Andre, and Kayla, our favorite young supporters!]
[Jabberwocky (32/5.13d),

Zelé Angelides

photo]
[JON GLASSBERG ON JACK OF ALL TRADES (30/5.13B), 

ZELÉ ANGELIDES

 PHOTO]
Thanks to Zelé Angelides for hanging on a line all day to capture these awesome photos!
For anyone looking to travel to Boven, check out Tranquilitas Adventure Farm. Tranquilitas has chalets, safari tents, and camping available for visitors. Chalets have 3 beds, a bathroom and shower, and a fully stocked kitchen - perfect for visiting foreigners! Most climbing areas are just a ten minute walk from the chalets. Tranquilitas has running trails, mountain biking trails, dogs to play with, and a bouldering wall over a pool - highly recommended! The owners, Mike and Ruth, are incredibly sweet.
Satisfied with our stay in South Africa, we packed up and headed to Johannesburg for haircuts (we're trying to not look like dirtbags) and one last braai with our crew before boarding a flight to Russia! More on the bouldering, scene, and stereotypes here in the next few days! For now, let's just say the landscape is beautiful, everyone has been incredibly friendly, we're served pickles for breakfast and fish cabbage pie for dinner, and I'm learning a bit of Russian since the family we're staying with doesn't speak any English. Currently, conversations are limited to "доброе утро" (good morning) and "спасибо" (thank you).
[Parting view from South Africa]