Qingdao, China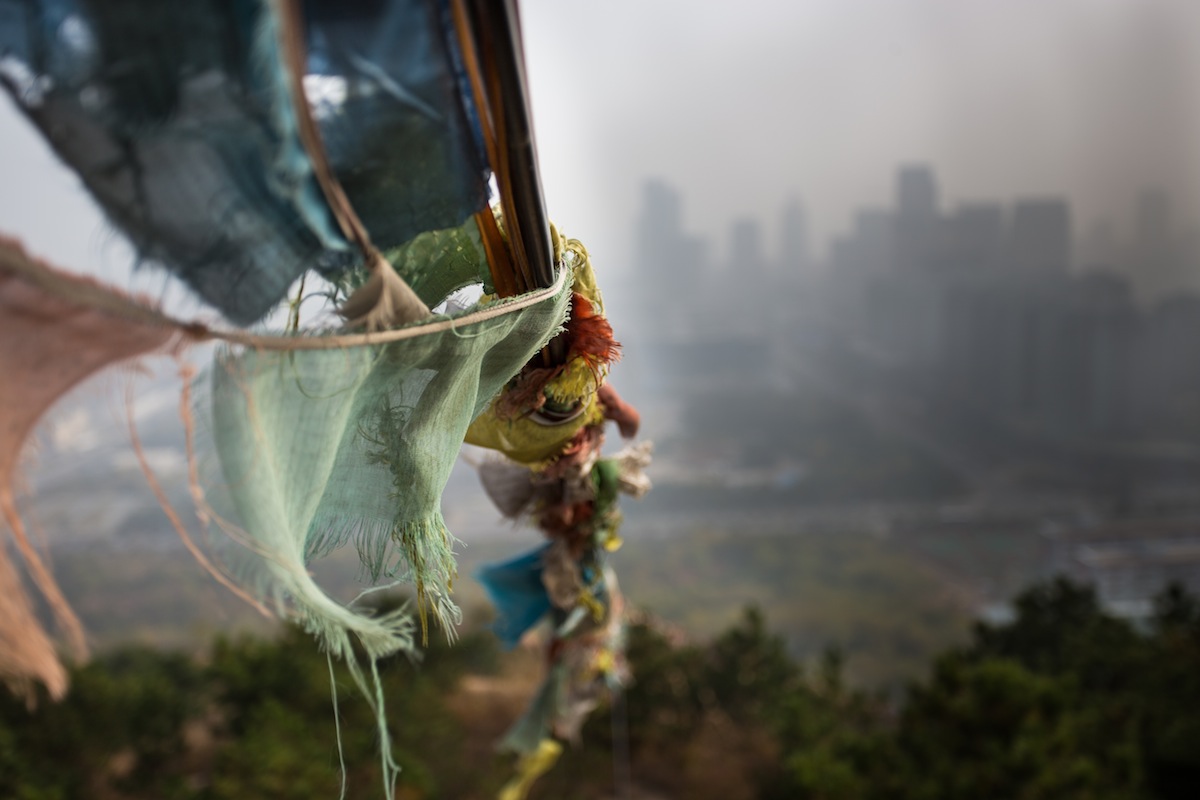 I'm supporting the Colorado flood relief efforts of Foothills United Way. Foothills United Way has established the 'Foothills Flood Relief Fund' in response to the impact of the severe flooding across Colorado's Front Range. The funds raised through this effort will be used toward health and human services for those affected by the flooding in Boulder and Broomfield counties. Help me raise $10,000 for Foothills United Way on my Crowdrise page. Donate $27 or more and you'll be entered into a monthly raffle to win a Marmot tent!
Last week, Jon and I flew into Qingdao, China where we met up with our friend Ben Spannuth. We hoped to spend one month in Qingdao bolting new routes at a sea cliff that we had only seen through photos. I had visited China once before, eight years ago for the Youth World Championships in Beijing when I was 15. It was my first time outside of the US. I vividly remember three things from Beijing: my family escaped the US team's mold infested hotel through a backdoor for fear of repercussions (from some imaginary hotel police employed by the government); the majority of the US team had either a sore throat from the pollution or gut rot from eating the wrong food; and two toothless old men on the street, happy as could be, invited my family to join them in a badminton game with their mangled rackets and tattered birdie.Déjà vu gripped my mind as we wandered the streets of Qingdao on our first day.  The sky was so hazy that we couldn't see the neighboring building. I was afraid to eat anything that didn't come out of a package for fear of sacrificing an entire day to the porcelain bowl (inevitably, I did). We visited a market that made my insides curl. But walking through this chaos, we encountered smiling faces in every direction. People were welcoming. They seemed excited to see an unfamiliar person in their local market. A number of incredibly kind local climbers showed us around. When we got back to our house that night, blue skies revealed a giant mountain in the middle of the 9 million person city, just down the street from our house.
[First breakfast in China]
Qingdao holds a certain beauty. On that first morning, I didn't see it. But standing on the pier, looking out over the cityscape in one direction and the ocean in the other, I understood why this rapidly growing city is called the "green" or "lush" (Qīng 青) "island" (dǎo 岛). Very few cities are lovely in the rain. But when the sun comes out, the city comes to life.
After spending a few days exploring the rock surrounding Qingdao, we had to make a tough call. While immense potential for bouldering and route development exists all around the city, it's not all easy to find. The glorious sea cliff on which we set our sites was in fact an hour drive through expensive tolls and a two hour hike through a Chinese military camp that welcomed neither climbers or foreigners. With a few more months of travel following China, we were searching for new routes that would push our physical limits and allow us to build fitness and strength. So we made our way to Yangshuo, China's sport climbing haven.A huge thank you to all our new friends in Qingdao: Jia, Rocker, Victor, Eva, Potato Chip, Helen, Cat King – thank you for showing us around Qingdao! More from Yangshuo soon!